European Climate Pact Ambassador from North Macedonia.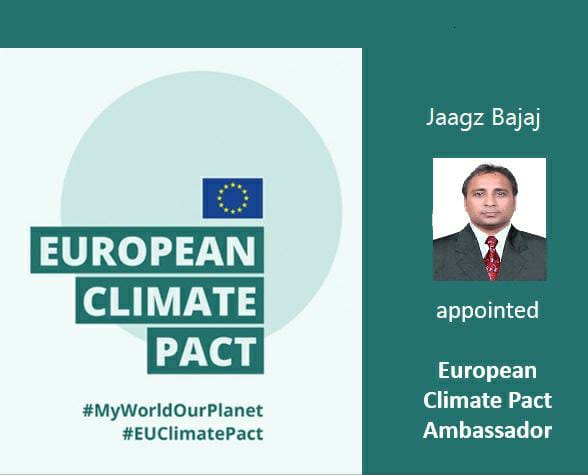 In recent years, unintended climate change and the safety of vulnerable environments have become major concerns, and the European Parliament has promised to take steps to ensure general security in this area.
Recently, prominent educators, speakers, writers, environmentalists, Fellow Chartered Educators, and the most important intergovernmental organizations known as Diplomatic Research and Policy Foundation and the head of the university, Jaazg Bajaj, have been appointed as European Climate Pact Ambassador of North Macedonia.
It is a great pride and joy for all members of CCLP Worldwide that Bajaj, the former General Secretary and current mentor of CCLP Worldwide, has been selected for this coveted position.
Mr. Bajaj focuses on supporting local governments and non-governmental organizations through in-depth training and workshops, environmental education, and funding activities aimed at preventing climate change and minimizing its adverse effects. Ambassador Bajaj is committed to taking appropriate corrective actions to reduce the impact of climate change at the local level and encourages communities to participate in the Green City Program. At the international level, Ambassador Bajaj organizes plantation activities at the organizational level.
The reader may choose to read more articles at
Digital Literacy Curriculum- an insight
Nano Learning – new way to go in learning